Newsletter
Mrs. Peace's Newsletter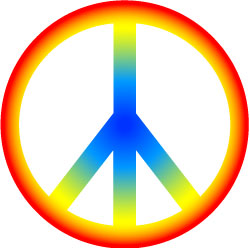 May 21, 2018

Dear Parents,
This is the last newsletter of second grade! I can't believe this is the last week of school! This year has flown by. We have worked hard and learned a lot. I want to thank you once again for the opportunity to teach your child. It has been a blessing to get to know them, work with them, and just enjoy them. I also appreciate such wonderful parents! You have always been there to help us with our needs. It's been a great year! I hope you all have a wonderful summer!
End of the Year Party: Our party will be on Wednesday morning, May 23, around 9:30, right after our Renaissance Ceremony. We will be having ice cream sundaes. Immediately after we enjoy our sundaes, I will have a special presentation time for the students. I hope you will be able to join us.
Last Day of School: We will finish all our end of the year activities by Thursday with our Lake Winnie trip for those who qualify for Renaissance. No required activities will occur on Friday, May 25. If you owe any charges from the school year, report cards will be held in the office.
Reading Website: Your child can log into Reading Eggs at home. The site is: https://sso.readingeggs.com/login
Math: Your child can access IXL Math at home at:
https://www.ixl.com/signin/graysville

They use their lunch number and password is abc.
Friday Rotation: None/Last day of school!

Important Information:
May 21: Candy Sale Reward trip to UTC Aquatic Center (you should have received information if your child is participating)
May 23: Renaissance Ceremony 8:15-9:00/ End of the year party following ceremony
May 24- Lake Winnie Renaissance Reward trip (Parents are encouraged to attend with your child if they qualify for Renaissance.)
May 25- Last day of school

If you have any questions or concerns, please feel free to contact me.
Mrs. Peace