Newsletter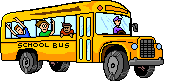 Fifth Grade
Thursday, May 10, 2018
Dear Parents,
The 5th Grade Recognition Ceremony will be held at Ringgold High School on Wednesday, May 23rd at 7:00 P.M. Please have students at Ringgold High School no later than 6:45. Please look for a separate letter to come home soon detailing the plans for this event.
Permission slips for Field Day have been sent home. Since this event will take place at Ringgold High School this year, we need signed permission slips for students to travel by bus to the high school. These were printed on BRIGHT orange paper. Field Day will be on Friday, May 18th at Ringgold High School. Parents are always welcome to attend this fun event. You will need to meet us at the RHS football field around 8:30.
Our fifth grade classes had a great time playing a stock market game related to the Stock Market Crash of 1929. We would like to thank the parents that volunteered to be our stock brokers.
In science we are doing a little more on our cell unit. Look for some shrinky dinks to come home soon.
**Now, more than ever, parents please be in the habit of checking red folders daily, as we have a lot of information coming home.
What's Happening in Class!
Math - We will be doing activities related to the standards we have covered this year.

Language - When time allows, we will review some of the grammar and writing skills we've worked on throughout the year.

Reading - Students have until Monday, May 14th to complete their reading for A.R. and take final tests. Points are due on this date. We will use a variety of resources to get that last little bit of reading in.
Social Studies- The Stock Market game was a blast. Thanks again, parents who came to help us with this. All 5th grade classes have enjoyed creating products, services and businesses and becoming entreprensurs.
Science - We will be doing activities related to the standards we have covered this year.

Calendar Events
May 11th Talent Show A.M. and P.M.
May 14th Ringgold Middle School's 6th Grade Parent Orientation at 6:00 (RMS Gym)
May 18th Field Day at RHS
May 23rd Renaissance ceremony 9:30 A.M. End-of-year parties will be after the ceremony.
May 23 Fifth Grade Recognition Ceremony 7:00 p.m. at Ringgold High School
May 24th Renaissance reward field trip to Lake Winnie
The Fifth Grade Newsletter can be accessed by going to the school website, www.ges.catoosa.k12.ga.us. On the left hand side of the page, under the News & Events column, click on School Staff. The newsletter is listed as Fifth Grade, Kathy Heckethorn under the Teaching Staff column.
Sincerely,
Mrs. Kathy Heckethorn kheckethorn.ges@catoosa.k12.ga.us
Mrs. Lori Robertson - lrobertson.ges@catoosa.k12.ga.us
Mrs. Allison Thacker - athacker.ges@catoosa.k12.ga.us
Mrs. Pam Craft - pcraft.ges@catoosa.k12.ga.us