Newsletter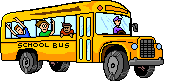 Fifth Grade
Thursday, January 11, 2018
Dear Parents,
Report cards for the second nine week grading period will be sent home tomorrow. Please sign and return the Catoosa County Schools Report To Parents signature card located inside the report card cover as soon as possible.
There will be NO school on Monday, January 15th!
Please ask your child if they have headphones/earbuds. Many have either lost them or the headphones broke. We give them their second pair when they don't have them, but many either didn't have a second pair or have lost or broken them also. We put each pair in a baggie with their name on them. They are supposed to keep them in their red folder. Thank you for your help in this matter.
Even though our weekly newsletter comes home on Thursdays, parents, please be in the habit of checking red folders daily, as we often have papers, announcements, or forms that may come home on other days that need your immediate attention. Please remember to sign your child's behavior chart weekly.
What's Happening in Class!
Math - Your child will be learning how to recognize that in a multi-digit number, a digit in one place represents 10 times as much as it represents in the place to its right and 1/10 of what it represents in the place to its left. Your child will be able to explain patterns in a number of zeros of the product when multiplying by powers of 10, and explain patterns in the placement of the decimal point when a decimal is multiplied or divided by a power of 10. The students will use whole-number exponents to denote powers of 10. The students will read, write, and compare decimals to thousandths and use place value to round decimals up to the thousandths. A Morning Math Quiz will be given every Friday. This quiz will be over your child's morning work and any standard taught during the week.
Language - Spelling Test this Friday in Mrs. Robertson's classes. We will be working on "prepositions" and recognizing them in writing. We will continue working on social studies vocabulary. Mrs. Robertson's class will have a Daily Language Assessment this Friday also. In Mrs. Robertson's class there will be no spelling next week.
Mrs. Craft's class is is working on prepositions as well and and will begin working on using conjunctions and interjections in our writing. We will be doing more writing in the weeks to come to better prepare for our end-of-the-year GA Milestones test. We will have a vocabulary test on Friday. Please look for a reading/language homework to come home each week. Students must turn this in by Friday.
Reading - Using our social studies curriculum, we will be working on compare and contrast, along with sequencing of events. In Mrs. Robertson's class we are reading in Storyworks.

Social Studies- We are studying about the Roaring Twenties and the Great Depression.
Science - We are learning about electro-magnets this week. We will finish up our unit on electric circuits next week, and test the following week. We will let you know the exact date next week.
Calendar Events
P.T.O. meeting dates: 3/5 4/9 All meetings @ 6:00 in the media center
Box Top Friday dates: 1/26 2/23 3/23 4/27
4-H 1/19
The Fifth Grade Newsletter can be accessed by going to the school website, www.ges.catoosa.k12.ga.us. On the left hand side of the page, under the News & Events column, click on School Staff. The newsletter is listed as Fifth Grade, Kathy Heckethorn under the Teaching Staff column.
Sincerely,
Mrs. Kathy Heckethorn kheckethorn.ges@catoosa.k12.ga.us
Mrs. Lori Robertson - lrobertson.ges@catoosa.k12.ga.us
Mrs. Allison Thacker - athacker.ges@catoosa.k12.ga.us
Mrs. Pam Craft - pcraft.ges@catoosa.k12.ga.us