Newsletter

Mrs. Thacker's Newsletter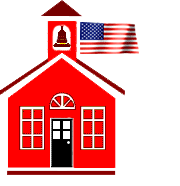 December 5, 2017
Dear Parents,
We have several upcoming events. Renaissance Fun Day will be on Thursday, December 14th. The Renaissance Ceremony will be on December 18th at 10:15. We will have our class Christmas part on Monday, December 18th at 9:00.
Your are cordially invited to have Christmas lunch with your child on Friday, December 15th. A reservation form for this event was sent home today. If you plan to join us for lunch, please complete the form and return no later than 9 a.m. on December 11th. Our scheduled lunch time is 11:00 a.m.
Progress reports were sent home last week. Please sign and return your child's report as soon as possible.
Our next Adventure Team Activity is on Tuesday, December 12th. A permission slip for this event will be sent home tomorrow. Please complete the permission slip and return to me on/or before Monday, December 11th. We will be going to see a movie.
Your child has a Weekly Progress Report in the back of his/her red folder. Each week, your child's AR points will be recorded on this sheet. Please initial this report on/or before Monday. Please feel free to contact us at any time if you have any questions or concerns.
Sincerely,
Allison Thacker
athacker.ges@catoosa.k12.ga.us
What's Happening In Class!
Math - Your child will be learning how to fluently multiply multi-digit numbers using the standard algorithm up to a 3 digit by 2 digit factor.

Science - Inside the Earth and plate tectonics have been the topic of study. We will also be studying constructive and destructive forces (earthquakes and volcanoes).
Title I Information
Resources and books are available for families to check out in the Family Resource Center! We also have a wonderful selection of brochures and pamphlets from the Parent Institute that address a variety of needs and concerns parents have regarding their student's academic success.
Calendar Events
10/12 - Apex Fun Run at RHS football field
10/26-27 - Camp Lookout field trip
10/28 - Fall Festival
Upcoming Adventure Team Events
Adventure Team Activity #1 - RMS Football game at RHS football field on September 28th at 4:30. Permission slips are due on/or before Thursday, September 28th!