Newsletter

Mrs. Thacker's Newsletter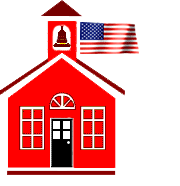 May 10, 2018
Dear Parents,
It is hard to believe, but your 5th grader is about to leave behind his/her elementary school days and move on to a new beginning at the middle school. This is both a sad and exciting time as they enter this phase of their lives.
Field Day will be on Friday, May 18th at RHS. Permission slips for this event were sent home today! If you would like to join us for this fun event, please meet us at the RHS football field around 8:30.
The 5th Grade Recognition Ceremony will be held on Wednesday, May 23rd at 7:00 P.M. at Ringgold High School. We are asking that students meet us in the lobby at 6:45.
There will be a 6th Grade Parent Orientation on May 14th at Ringgold Middle School gym at 6:00 P.M. Please make plans to attend this event.
Our last Adventure Team event will be on Wednesday, May 16th. We will be going to a Chattanooga Lookouts baseball game. We will leave school around 9:30 and return to school around 2 p.m. As always, parents are welcome to join in on the fun. Permission slips for this event will be sent home on Monday, April 30th. Permission slips for this event are due on May 11th!
Your child has a Weekly Progress Report in the back of his/her red folder. Each week, your child's AR points will be recorded on this sheet. Please initial this report on/or before Monday. Please feel free to contact us at any time if you have any questions or concerns.
Sincerely,
Allison Thacker
athacker.ges@catoosa.k12.ga.us
What's Happening In Class!
Math/Science - We will be doing activities related to the standards we have covered this year.

Title I Information
Resources and books are available for families to check out in the Family Resource Center! We also have a wonderful selection of brochures and pamphlets from the Parent Institute that address a variety of needs and concerns parents have regarding their student's academic success.
Calendar Events
5/11 Talent Show
5/14 6th Grade Parent Orientation 6:00 p.m. (RMS gym)
5/18 Field Day at RHS
5/23 Renaissance Ceremony
5/23 5th Grade Recognition Ceremony - RHS 6 P.M.
5/24 Renaissance Field Trip to Lake Winnie